Garage
Avoid manual procedures, handwritten notes and rental contracts that need to be printed. CarBuddii will manage digital rental contracts automatically in the app while ensuring that you comply with GDPR regulations. You are always one step ahead with CarBuddii
With CarBuddii you will manage the daily administrative tasks easily and efficiently. The app automatically collects the customer's consent and generates a correctly completed rental contract in less than 20 seconds, so you can send the customer on their way in a loaner car or rental car without having to worry. And you do not have to print anything.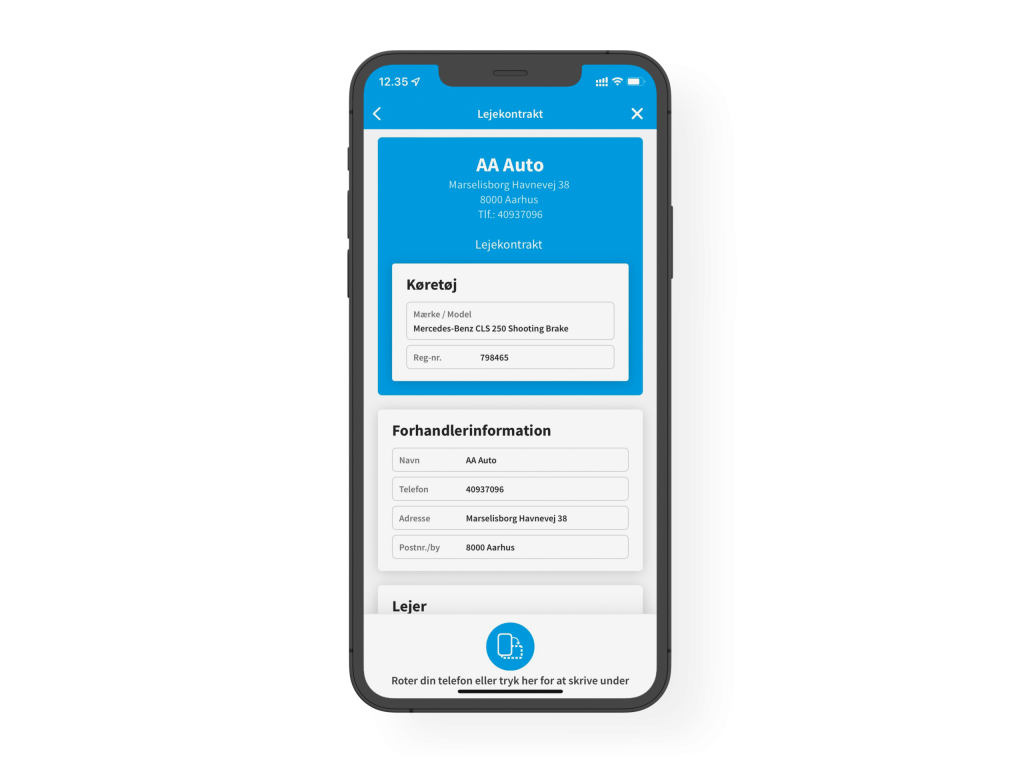 Digital rental contracts in less than 20 seconds
With CarBuddii at hand you are always one step ahead. Digital rental contracts in less than 20 seconds, and you will compose the rental contract with the customer. 
Scan the customer's driver's license, and the customer data will be collected automatically. The customer signs directly in the app, and the finished GDPR compliant contract will be sent to the customer's email or phone directly from the app. 
Digitalise workflows – see how easy it is
See how Bilhuset and the garage Rødkjær Biler use CarBuddii (1 min)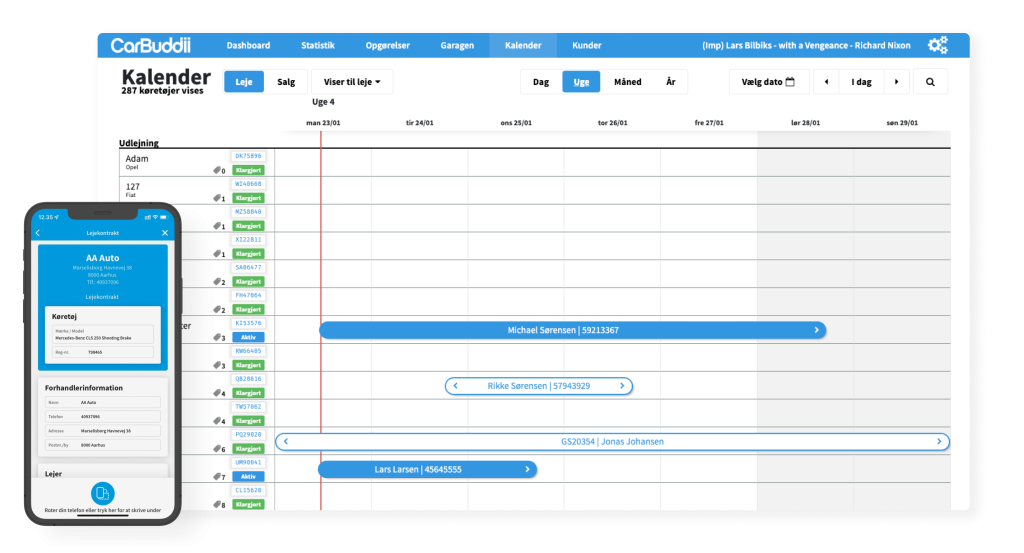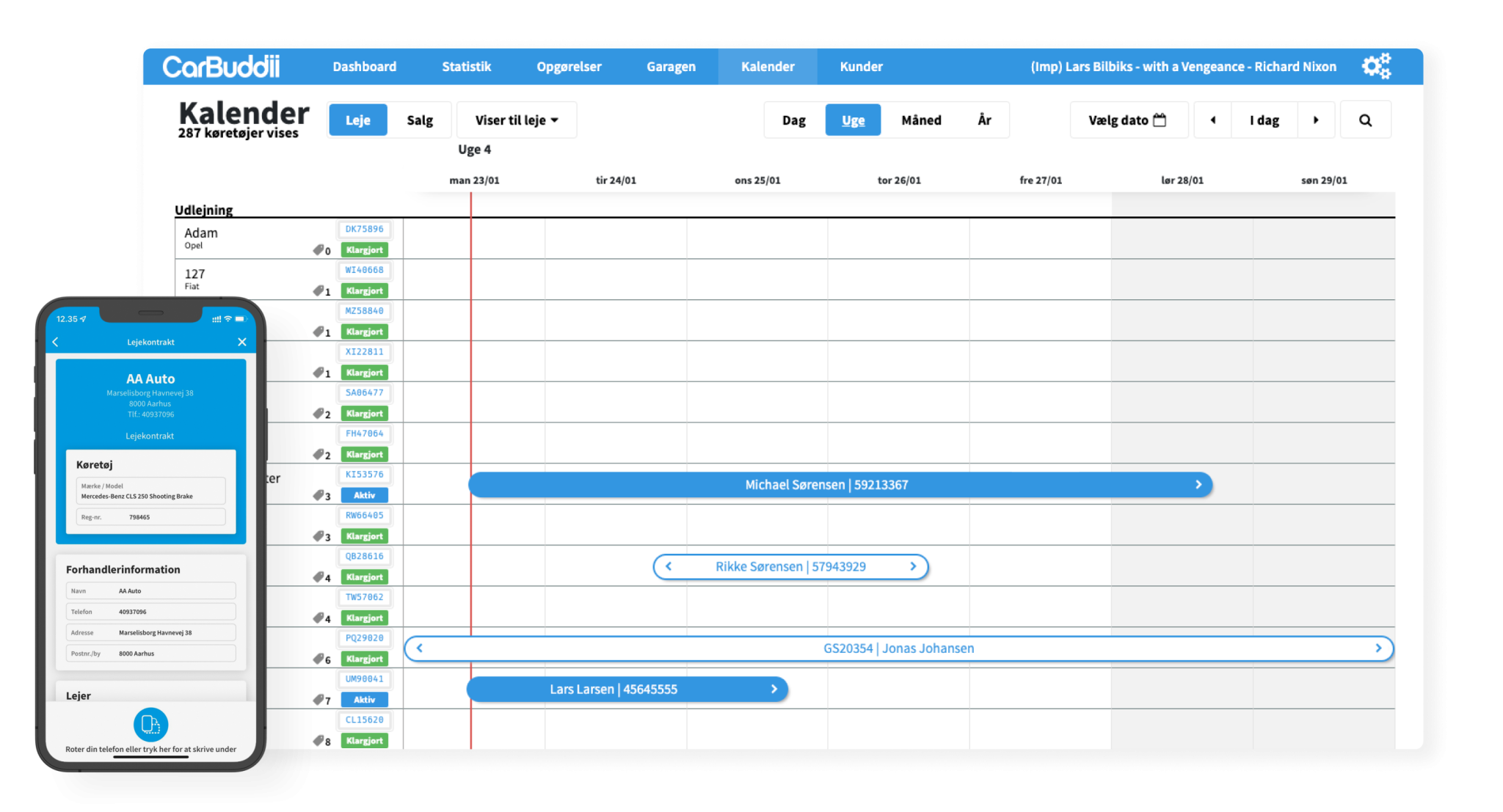 Full calendar overview
A full calendar overview of your loaner cars and rental cars. You decide whether the customer should pay for the rental. You also decide the price. The CarBuddii app will then make it easy to record cars using integration with the Danish Digital Motor Directory (DMR – digital motorregister).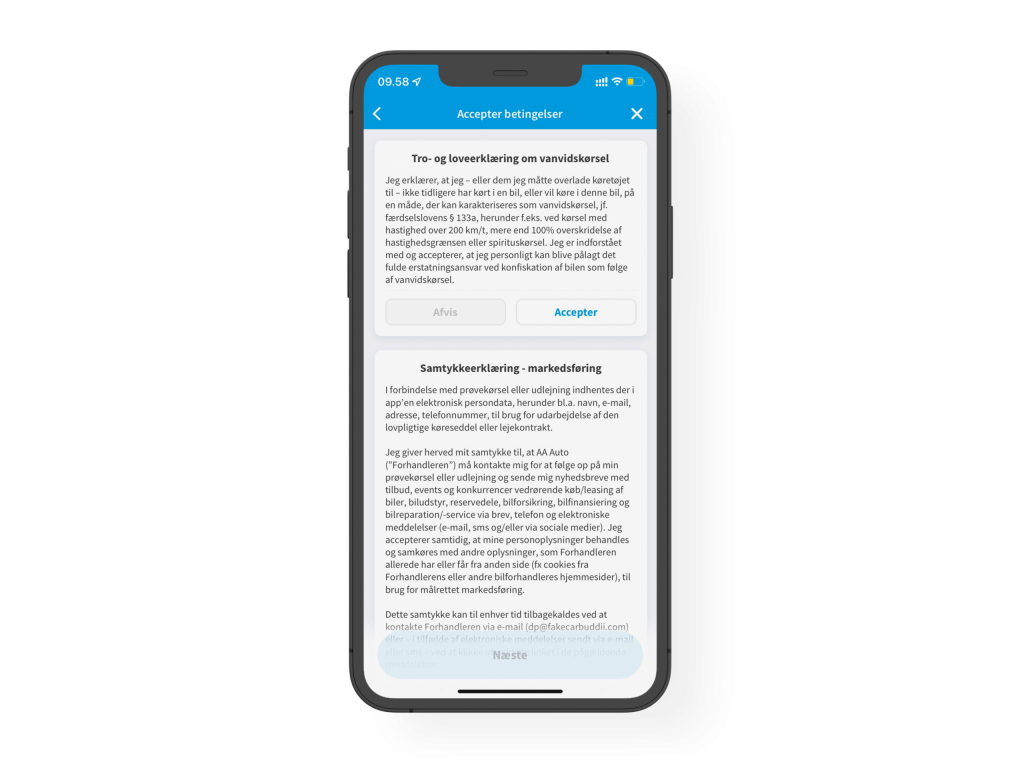 A solemn declaration regarding reckless driving
With CarBuddii's solution the customer signs a solemn declaration regarding reckless driving. Should the car be impounded, you are in a far better position with a correctly completed test drive agreement and declaration regarding reckless driving. 
Reckless driving has serious consequences, and all types of vehicles are impounded, regardless of who the owner is.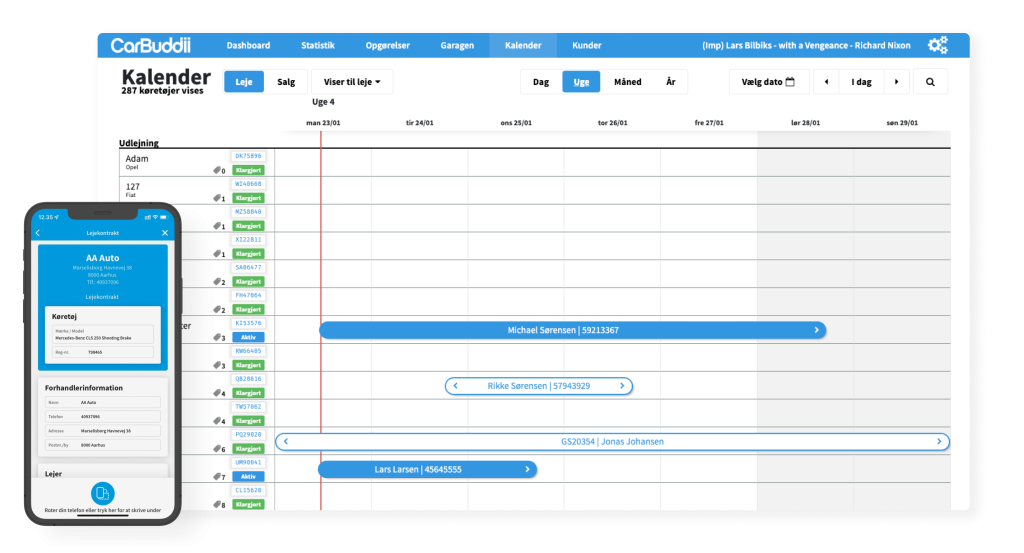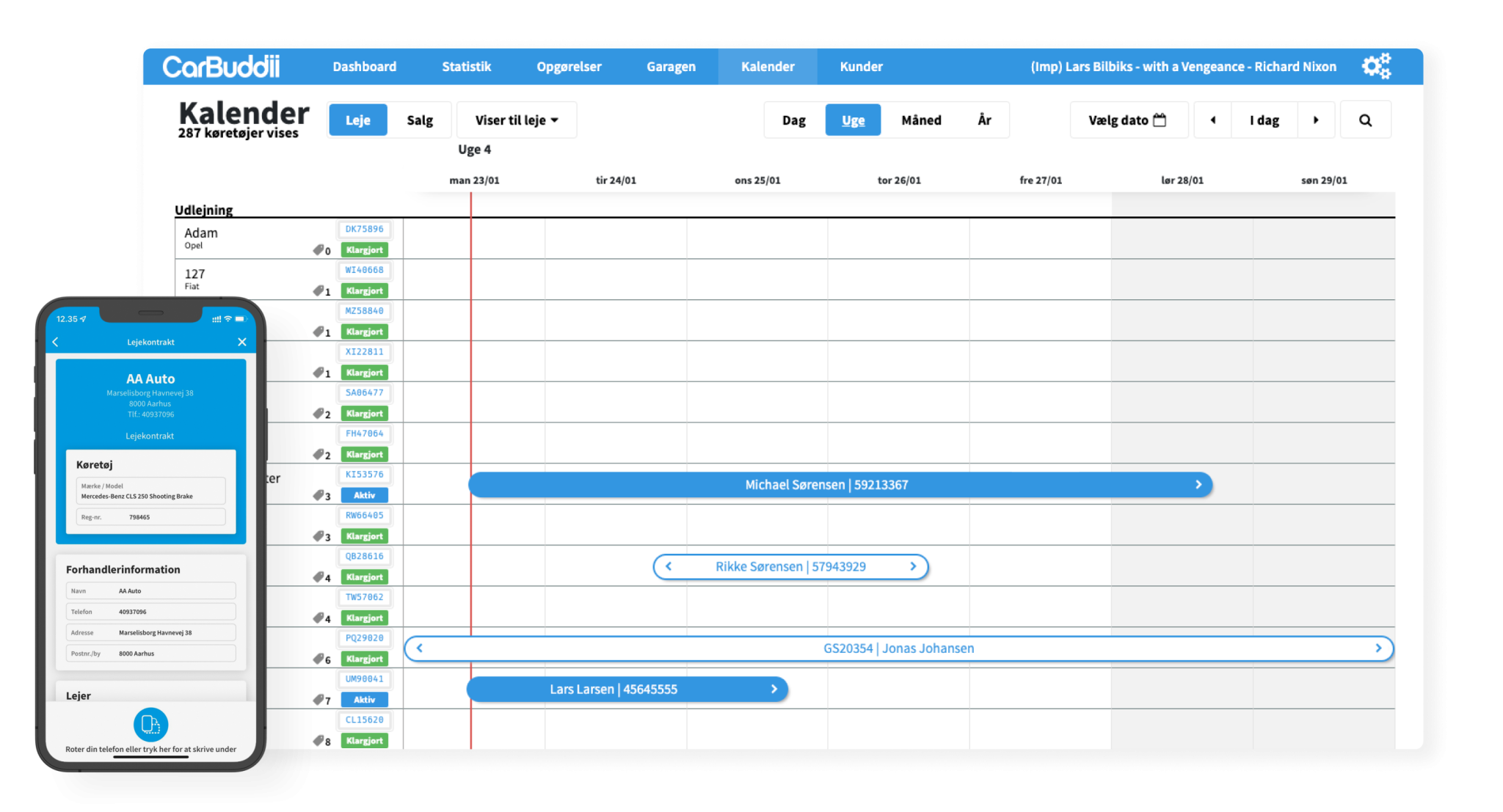 Extend rental contracts with one click
One click on the phone, and the customer will be able to confirm the extension. The customer will be able to safely continue their rental period.
CarBuddii across the car industry
Our solution is designed to help the entire automotive industry, whether you are a small start-up or a large enterprise. Read more about how CarBuddii maximizes efficiency in your specific business.
Rental
Make rentals quickly with user-friendly software from CarBuddii.
Importers
Full data overview and lead management across the entire business.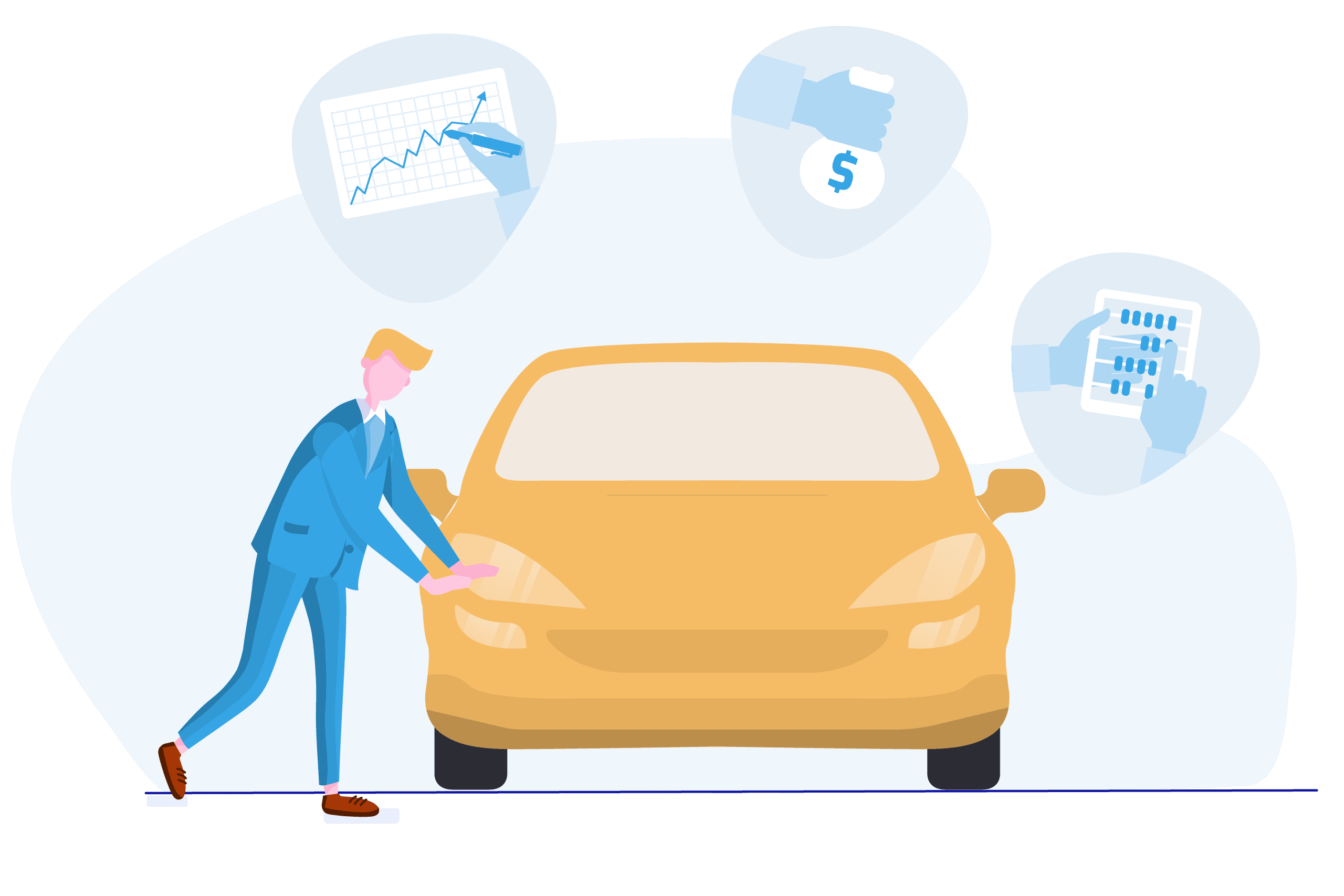 Car dealer
Keep your lead interested with quick and individual contact.
Find answers to your questions